Regular price
Rs. 1,399.00
Sale price
Rs. 599.00
Unit price
per
Sale
Sold out
Belief
Top Note:
Lavender
Heart Note:
Vanilla
Base Note:
Lemon
Bestow
Top Note:
Citrus
Heart Note:
Vetiver
Base Note:
Ylang Ylang
Bespoke
Top Note:
Musk
Heart Note:
Neroli
Base Note:
Cinnamon
The La French Perfume Gift Set is a delightful collection that encapsulates the essence of elegance and sophistication. Belief Perfume Scent for men 30ml Bestow Perfume Scent for men 30ml Bespoke Perfume Scent for men 30ml.

This luxurious Perfume Scent set features a 30ml bottle of the iconic La French Perfume, presented in a beautifully designed packaging that makes it perfect for gifting or personal indulgence.

The centerpiece of this gift set is the La French Perfume, a fragrance that embodies the timeless allure of French perfumery. With its carefully curated blend of notes, it offers a captivating olfactory experience that is both enchanting and unforgettable.

At first spray, the fragrance unveils a harmonious fusion of fresh and invigorating top notes. Zesty citrus bursts forth with the vibrant energy of bergamot and juicy mandarin, creating a refreshing and uplifting sensation.

This initial burst of citrus sets the stage for a scent journey that is both vibrant and captivating. As the fragrance settles, the heart notes reveal a bouquet of delicate and romantic florals.

The enchanting essence of blooming jasmine intertwines with the captivating aroma of rose petals, adding an element of grace and femininity to the composition. These floral notes evoke a sense of elegance and sophistication, making the fragrance truly timeless.

Finally, the base notes provide a warm and alluring foundation. Subtle hints of creamy vanilla add a touch of sweetness and sensuality, while woody undertones of sandalwood lend a sense of depth and refinement. The combination of these notes creates a captivating and memorable trail that lingers on the skin.

The La French Perfume Gift Set is a perfect way to indulge in the allure of French fragrance. With its elegant packaging and exquisite scent, it makes an ideal gift for a loved one or a luxurious treat for yourself.

Experience the essence of elegance and sophistication with this captivating perfume gift set.
View full details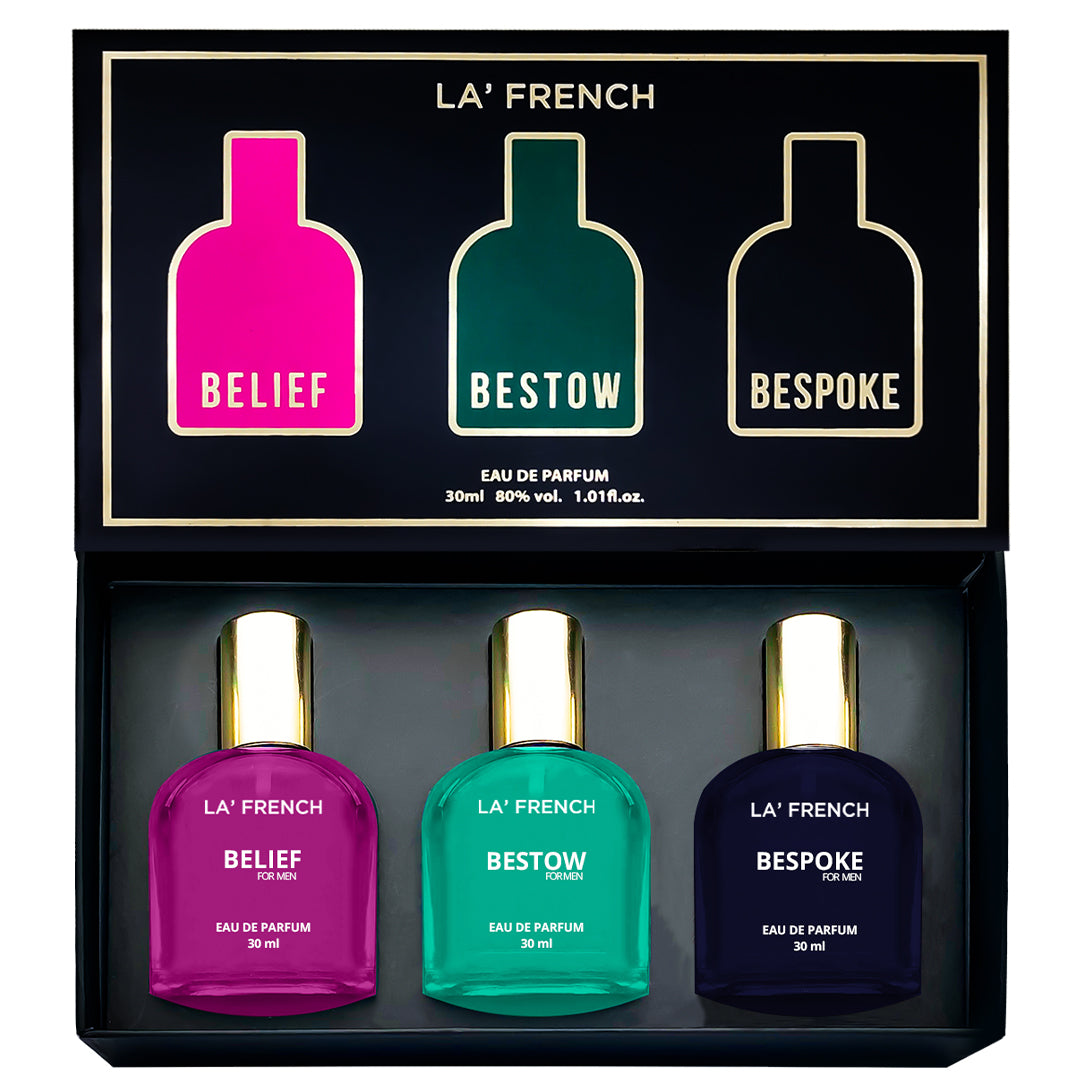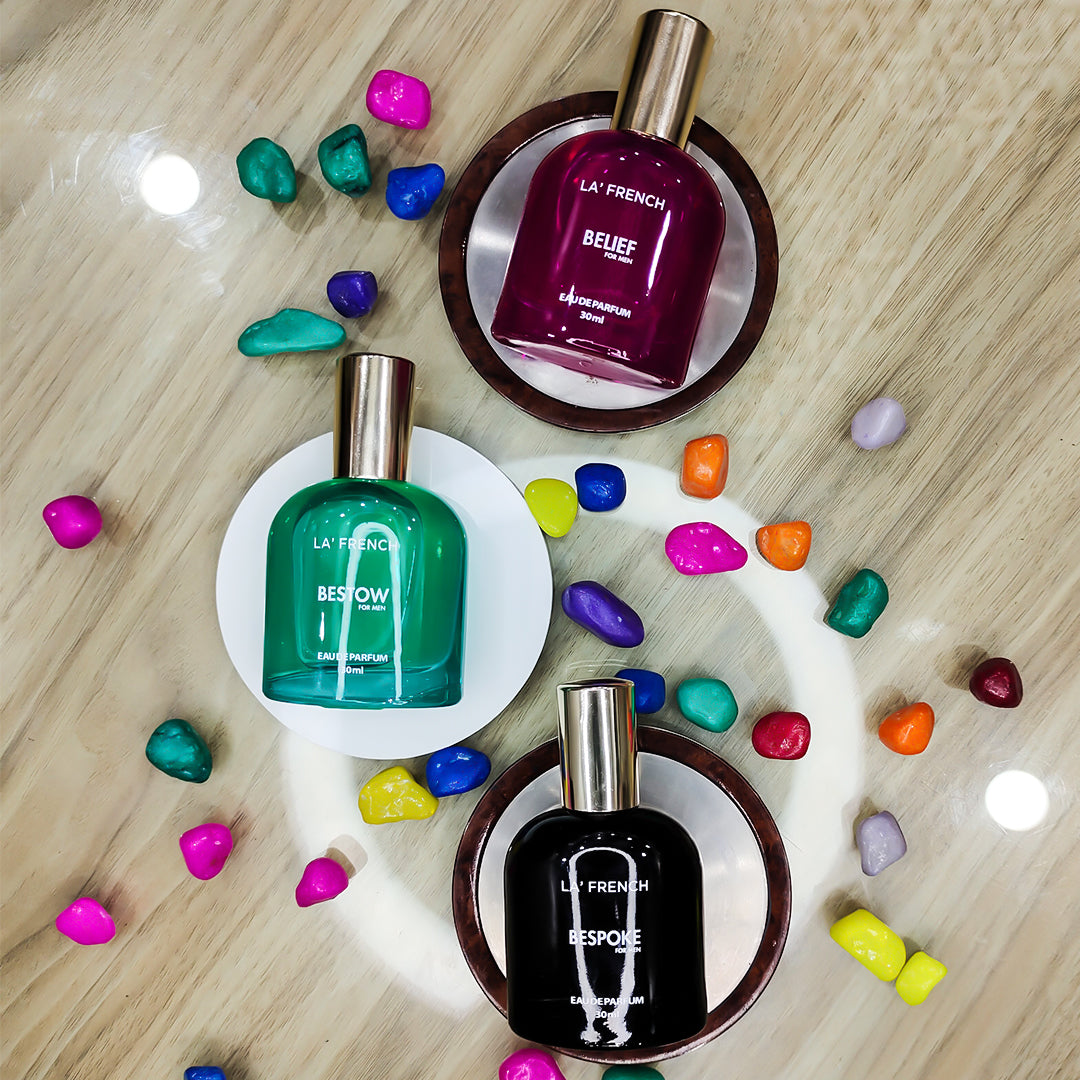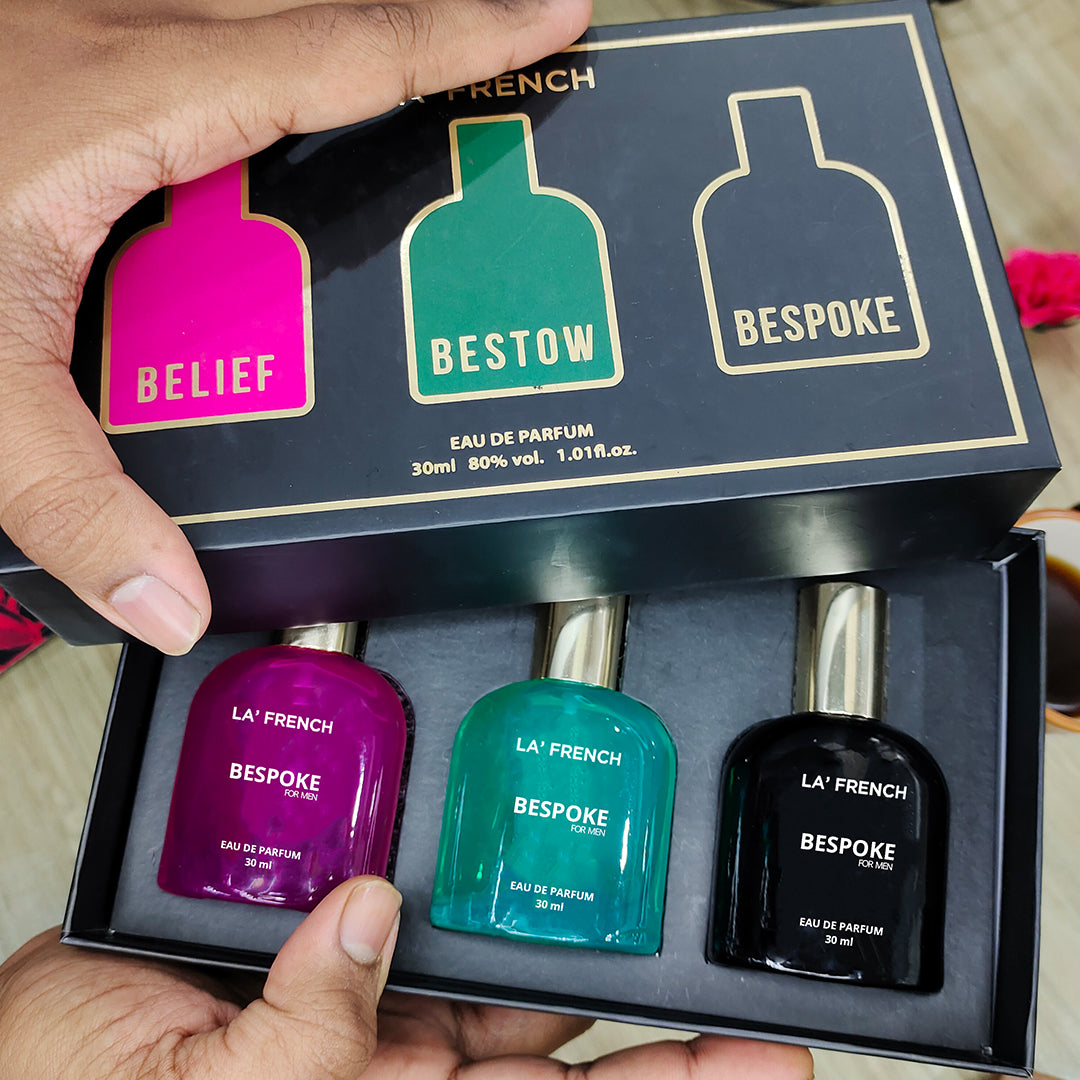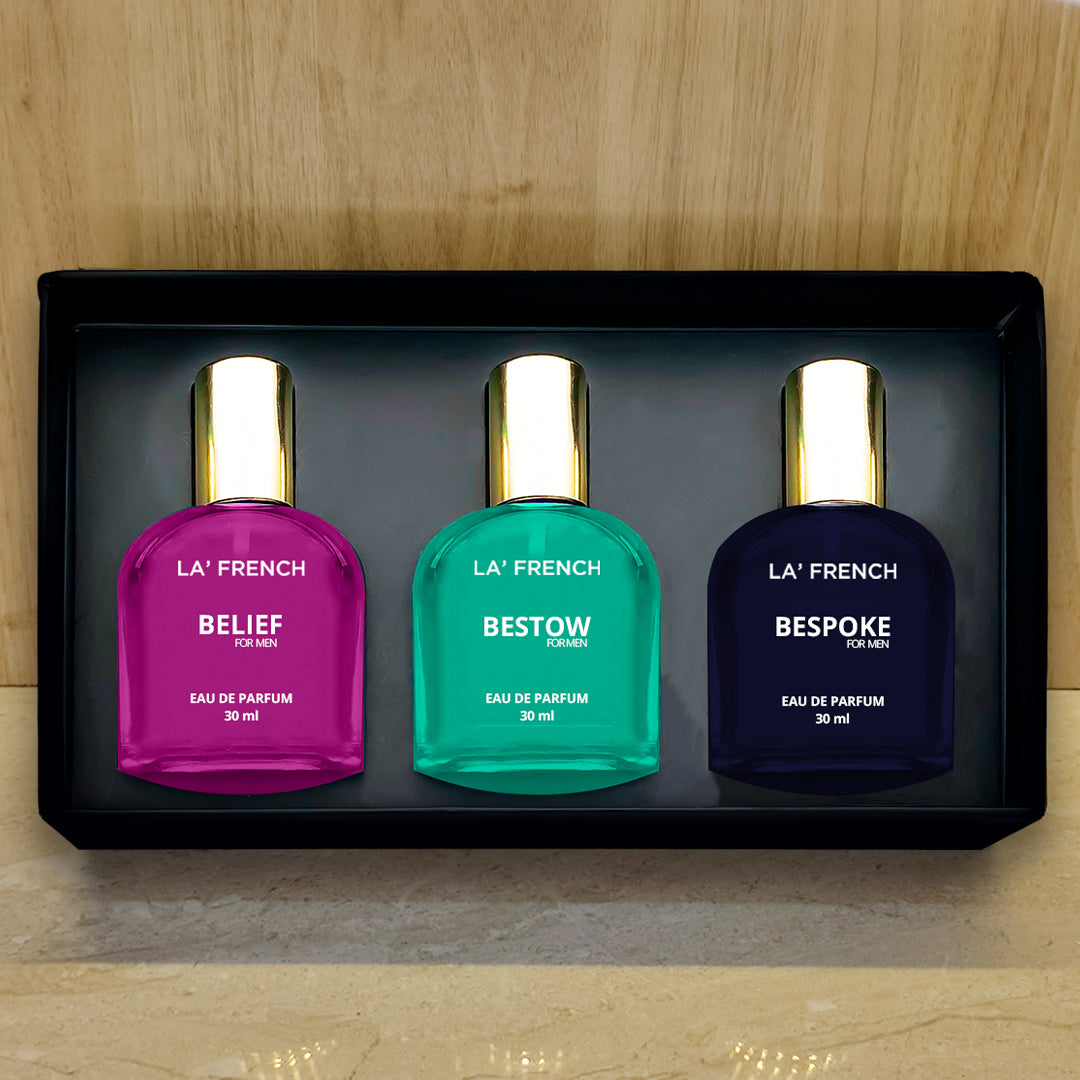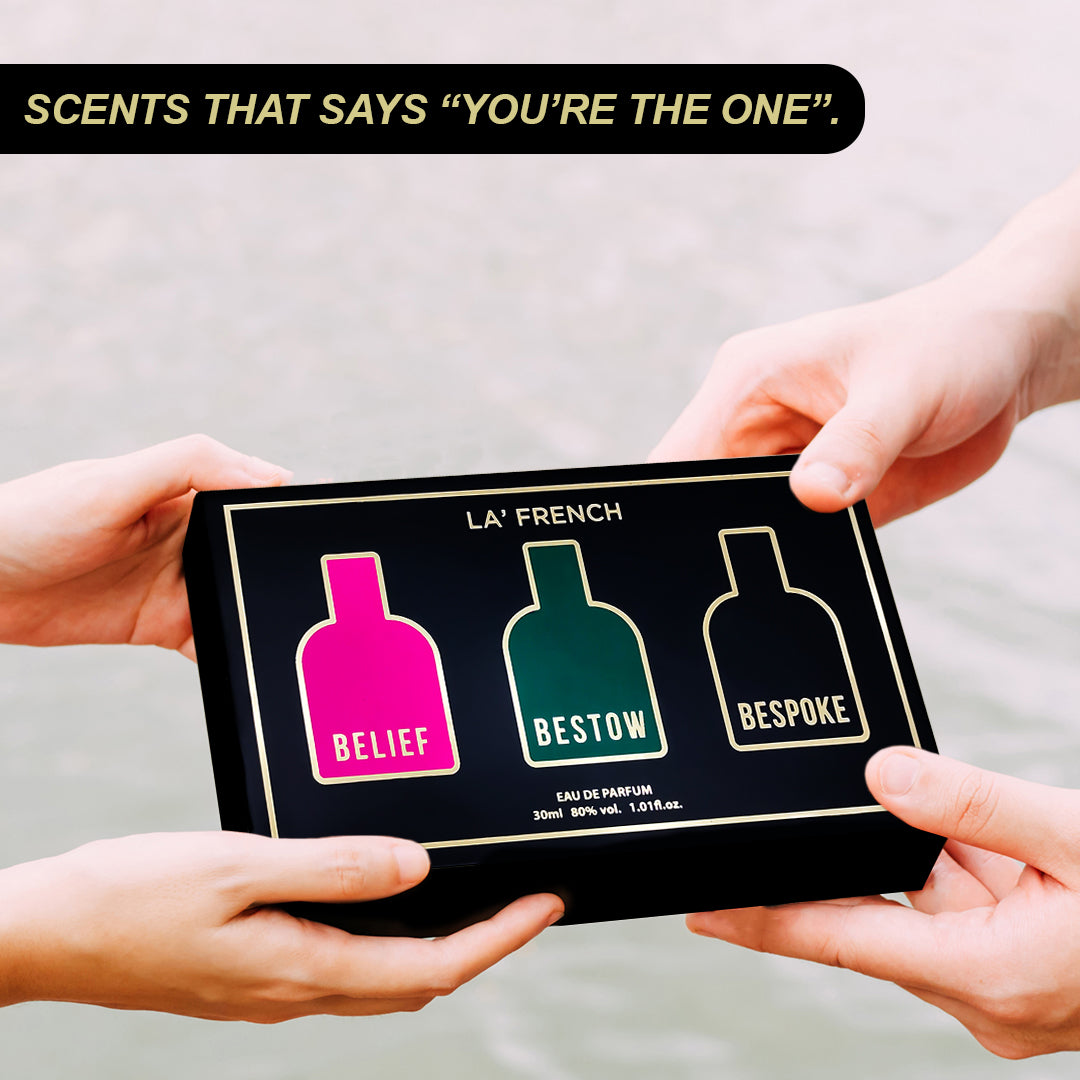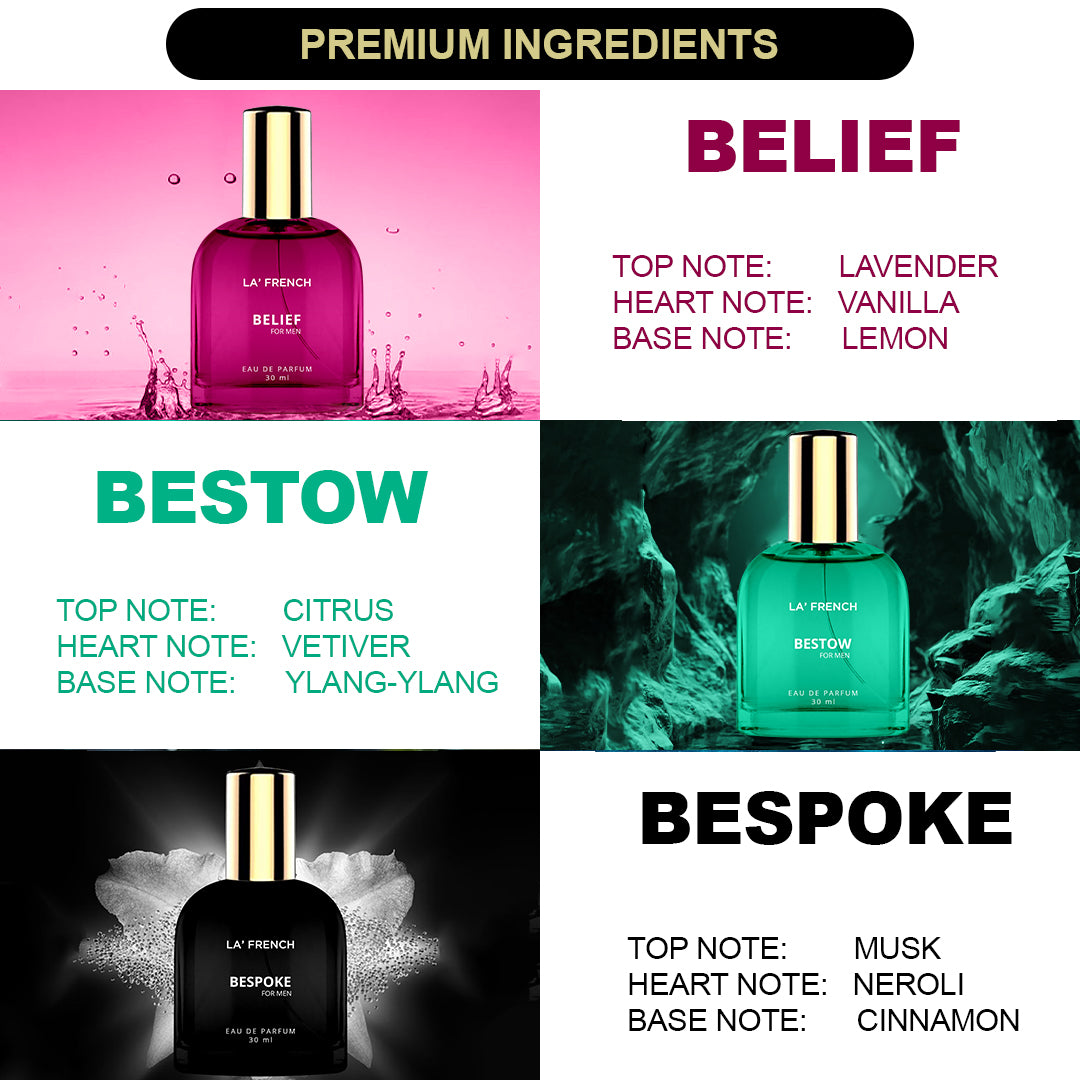 Quality and fragrance
Nice fragrance. Quality is good. Go for it.
Great gift.
I gifted to my frnd and he loved it thanksss
Best product
This is my first product of La French and it's amazing. This packs provide 3 amazing perfume in this price range.
Worth to buy
All are good. And nice fragrances.
Amazing great
All smells are refreshing!! La french is a great product.