Regular price
Rs. 499.00
Sale price
Rs. 249.00
Unit price
per
Sale
Sold out
Top Note

: Bergamot Orange

Heart Note

: Amber

Base Note:

Citrus
La French Commit Perfume for Women is a delightful olfactory masterpiece that captures the essence of elegance and sophistication.

Presented in a sleek and stylish 30ml bottle, this fragrance exudes a sense of premium luxury, making it a perfect companion for special occasions and enchanting date nights. Upon first whiff, La French Commit envelops you in a tantalizing blend of floral and fruity notes, creating a captivating and alluring aura.

The top notes dance with the sweetness of luscious berries and the freshness of citrus fruits, setting the stage for an unforgettable experience.

As the scent settles, the heart notes come to life, revealing a bouquet of delicate flowers, such as jasmine and rose, which infuse the perfume with a touch of romance and femininity.

These floral accords are expertly balanced to exude sophistication without overpowering the senses. Finally, the base notes emerge, leaving a trail of warmth and sensuality that lingers long after the initial application. Hints of musk and vanilla add depth and sensuality, creating a captivating allure that is both comforting and alluring.

La French Commit Perfume for Women boasts impressive longevity, ensuring that the enchanting fragrance lasts throughout the entire date night, leaving a lasting impression on everyone you encounter

. Its premium quality and exquisite blend of notes make it a must-have for any woman seeking a scent that is as elegant and captivating as she is.

Whether it's a romantic evening with a loved one or a special celebration, La French Commit Perfume for Women is the perfect accessory to enhance your allure and make you feel confidently beautiful, embodying the essence of a truly unforgettable date night scent.
View full details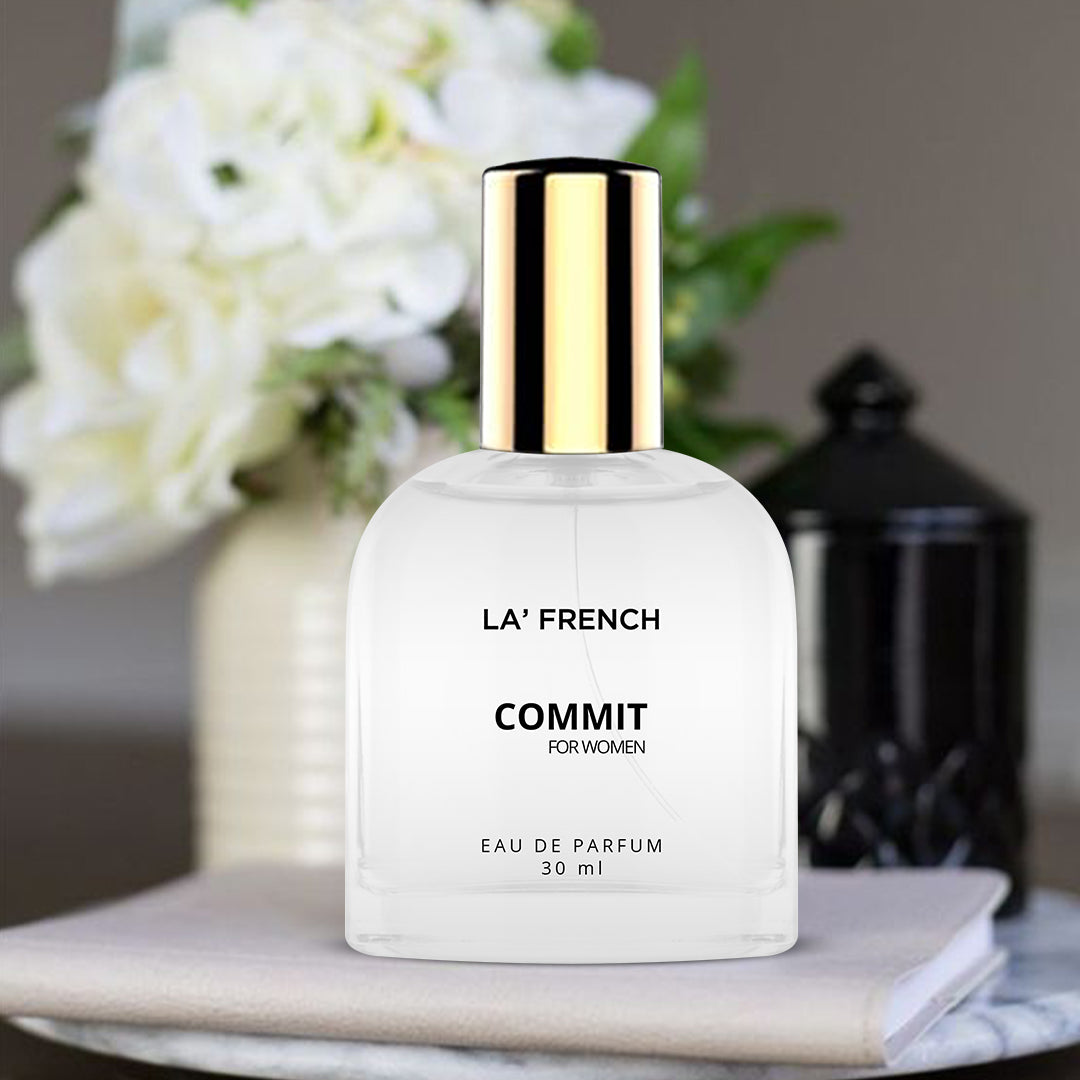 Awesome Fregnance
This perfume is just perfect for daily use. ❤👍
Nice fragrance recommended
The perfume fragrance is really upto the mark. Fragrance is really long lasting . Very refreshing perfume after applying it the fragrance come from your body is very royal. I would say this perfume is completely value for money product. Highly recommended.