Regular price
Rs. 899.00
Sale price
Rs. 399.00
Unit price
per
Sale
Sold out
War Zone Pour Homme Eau De Parfum 100ml

La French War Zone Pour Homme EDP Military Series 100ml. Begin your rule Be prepared to captivate the senses of one and all with the powerful enigma of La French War zone EDP. La French War zone perfume has an alluring and authoritative appeal that instantly overshadows ordinary perfumes.

It is a fine concoction of lemon Apple, bergamot, blackcurrant and pineapple along with an intense and passionate aroma of Rose, birch, and jasmine, and base notes of Musk, ambergris, patchouli, vanilla which isn't just strong and long-lasting but also irresistible.

Wear your attitude La French War zone is created to be versatile for all occasions, yet it is sure to make you stand out. Its unique and powerful scent is fit to be used during the day as well as night.

It is a unique combination of citrus and spicy notes which make it fit for all seasons too! Just spray some onto your pulse points for a subtle aroma or directly on your clothes if you want to be just out there unabashedly!
View full details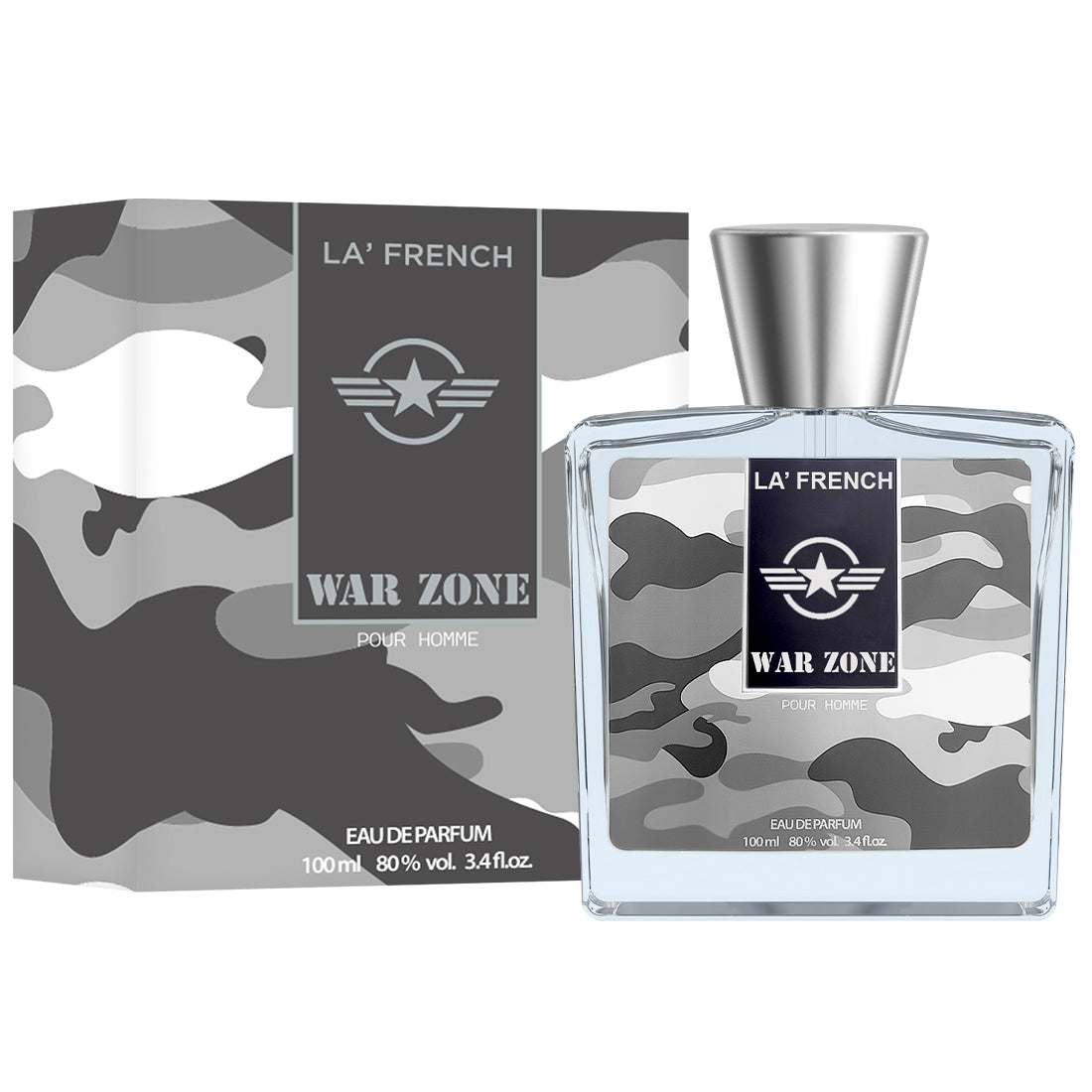 Cool
i liked the product the fragrance is something i was looking for so long must try
Longevity
One of the remarkable aspects of War Zone Perfume is its longevity. The scent stays with you throughout the day, ensuring that you maintain a powerful presence wherever you go. just go for it
Unique
This fragrance is truly unique I LIKED IT.....
Excellent
If you're seeking a scent that sets you apart and makes a bold statement, this perfume is an excellent choice.