Regular price
Rs. 499.00
Sale price
Rs. 249.00
Unit price
per
Sale
Sold out
Top Note

: Frankincense

Heart Note

: Ginger

Base Note

: Rosemary
La French Cuddle Perfume is an exquisite fragrance that encapsulates the essence of romance and warmth. This enchanting perfume, presented in a sleek and elegant 30ml bottle, is a testament to the timeless allure of French perfumery.

At first whiff, La French Cuddle Perfume unveils a delightful blend of sweet and floral notes that instantly captivate the senses. The top notes dance with the delicate essence of fresh roses, infusing the fragrance with a tender and romantic character.

These floral notes are beautifully complemented by the subtle, fruity undertones of juicy berries, adding a touch of playfulness and vibrancy. As the perfume settles, the heart notes unfold, revealing a soft and comforting embrace.

The velvety aroma of vanilla sweeps in, creating an aura of warmth and sensuality. This luxurious note intertwines with creamy caramel, evoking a sense of indulgence and affection.

Together, they form a captivating symphony of scents, evoking feelings of tenderness and intimacy. Finally, the base notes provide a lasting impression that lingers on the skin.

The intoxicating essence of white musk envelopes the fragrance, adding a touch of sophistication and depth. This elegant note is accompanied by hints of sandalwood, bestowing a smooth and creamy texture to the perfume's overall composition.

La French Cuddle Perfume is a true embodiment of romance and affection. Its carefully curated blend of notes harmonizes to create an alluring scent that is both comforting and seductive.

With just a spritz, this perfume transports you to the cobblestone streets of Paris, enveloping you in an embrace that captures the essence of love. Indulge in the timeless allure of La French Cuddle Perfume, and let its captivating fragrance ignite the passion within you.
View full details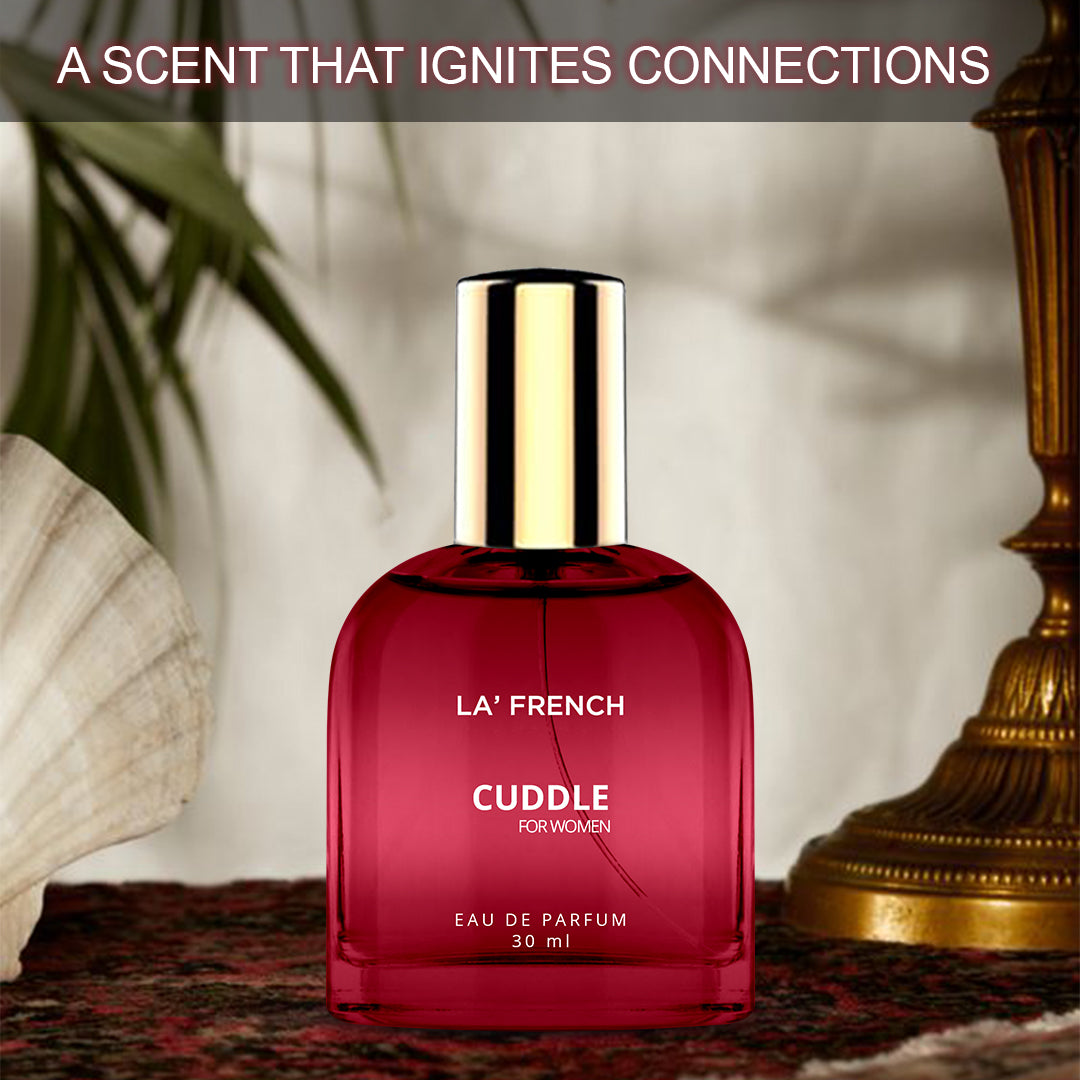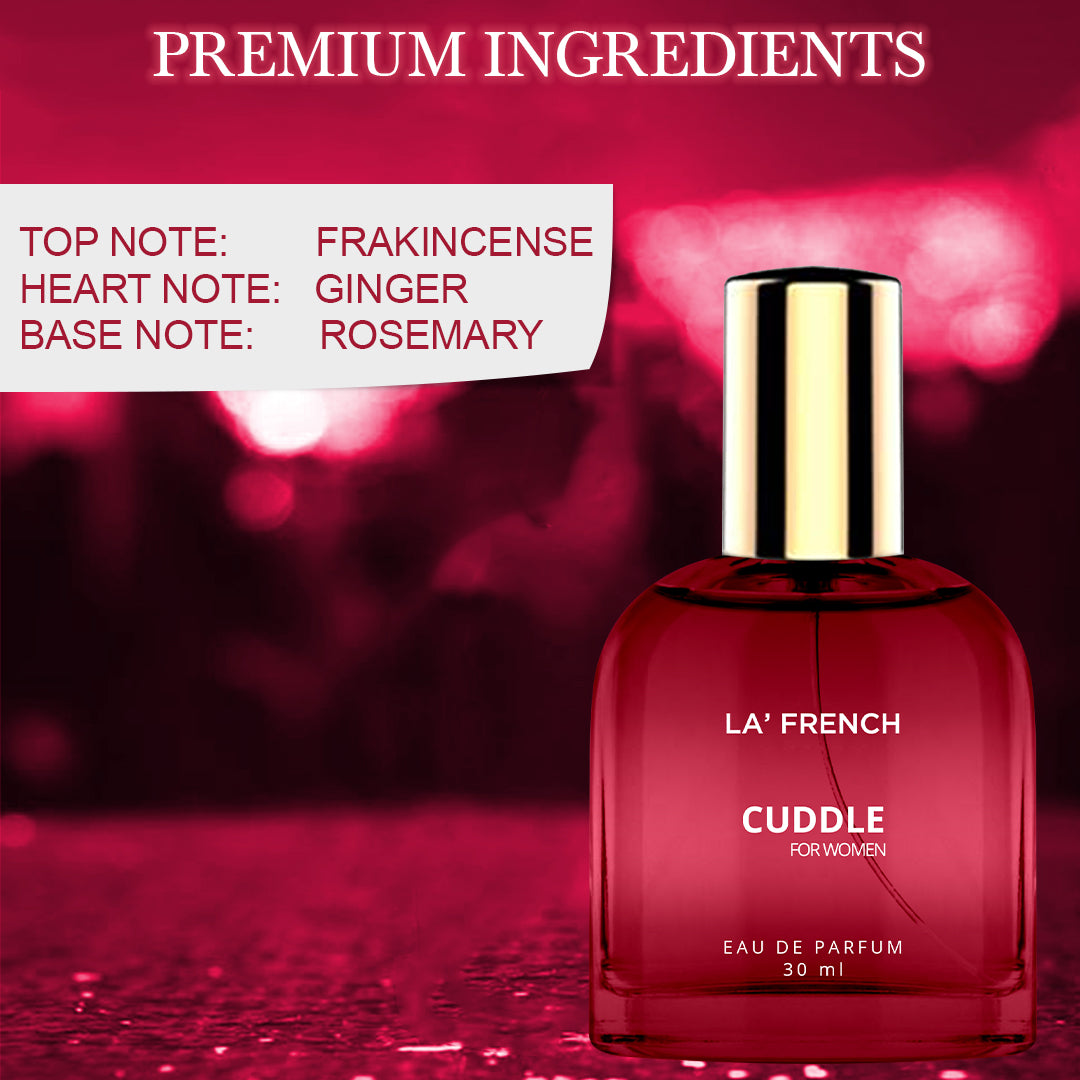 This fragrance is worth considering
I have been using this past few days and it's fragrance that excudes a sense of mystery and allure, making it a unique addition to my collection.
must buy this perfume
This perfume has a unique and distinctive scent that sets it apart from others in my collection. The initial notes are fresh and invigorating, and they gradually settle into a warm and comforting aroma.
Refreshning
This scent actually smells like fresh floral scent.t's very refreshing scent loved it
Worth purchasing
Awesome fragrance.. my Wife liked it...