In a world where impressions matter, the fragrance you wear can speak volumes about your personality and style. Whether you're stepping into the corporate realm, attending a romantic date, or celebrating a joyous union, choosing the right perfume for every occasion is essential. La' French Perfumes understands the significance of these moments and offers a diverse range of signature scents for every occasion. Let's dive into the world of perfumes curated to complement various life events.
Perfumes for Every Occasion
Gone are the days when one fragrance fit all occasions. Today, we have the luxury of selecting perfumes that align with specific events, leaving a lasting memory in the minds of those around us.
La' French Ambition Perfume for Office
When it comes to office environments, subtlety and professionalism are key. La' French Ambition Perfume is crafted for individuals who exude confidence and determination. Its balanced notes of citrus and musk create an aura of sophistication, making it the perfect choice for the workplace. With a fragrance that resonates with ambition, you're sure to leave a positive impression during meetings and presentations.
La' French Black Gold Perfume for Weddings
Weddings are a celebration of love and union, and your fragrance should reflect the joyous occasion. La' French Black Gold Perfume is a harmonious blend of floral and woody notes that evoke elegance and grace. Its enchanting aroma captures the essence of romance, making it an ideal companion for brides, grooms, and wedding guests alike. As you walk down the aisle or join the festivities, let the fragrance narrate your heartfelt story.
La' French War Zone Perfumes for Corporate Meetings
Corporate meetings require a fragrance that commands attention and respect. La' French War Zone Perfumes are meticulously designed for the boardroom warriors. The assertive notes of leather and spices make a powerful statement, symbolizing your strategic prowess. By wearing this perfume, you're signaling your readiness to tackle challenges and conquer the corporate battlefield.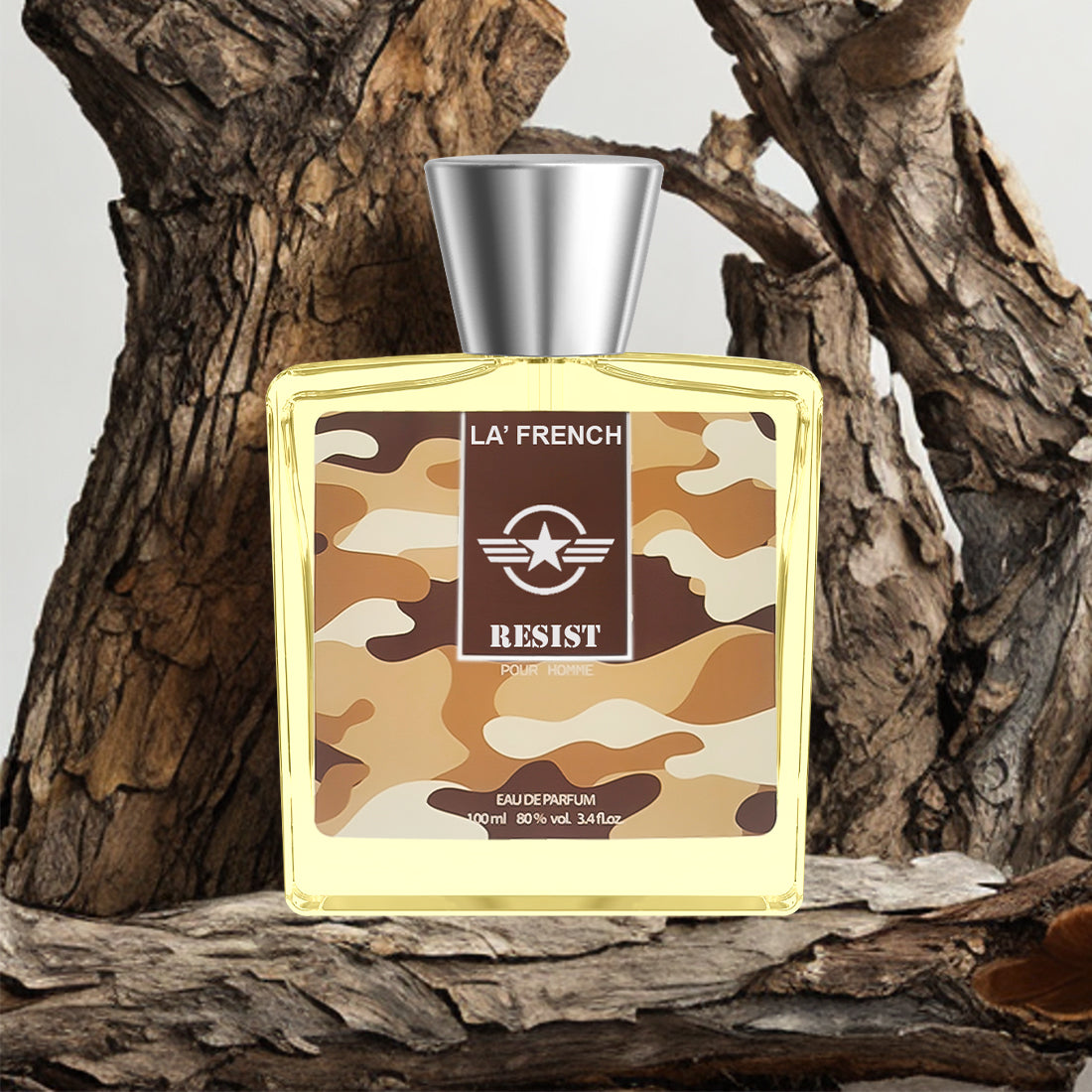 La' French Resist for Romantic Dates
A romantic date calls for a perfume that sparks passion and intimacy. La' French Resist Perfume is a blend of warm and alluring accords that create an atmosphere of sensuality. Its notes of vanilla and amber ignite feelings of attraction and desire. With every whiff, you'll be memorable.
La' French Combat - Long-Lasting Perfume for Summers
Summer days demand a fragrance that can withstand the heat and keep you feeling fresh. La' French Combat Perfume is your ally in the battle against the scorching sun. Its invigorating citrus and aquatic notes offer a refreshing experience that lasts throughout the day. Whether you're strolling on the beach or attending outdoor gatherings, this long-lasting perfume will keep you cool and composed.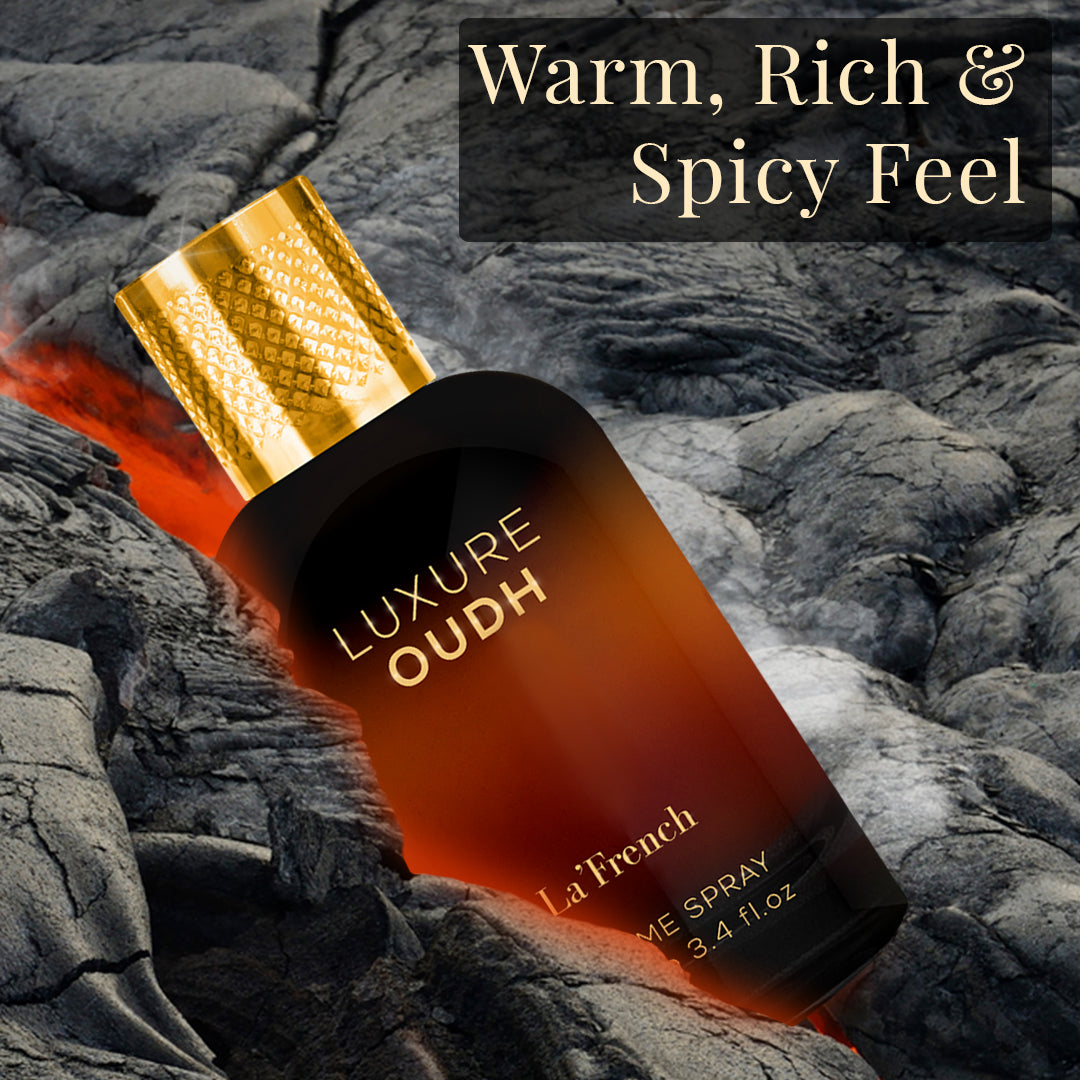 La' French Luxury Oudh Perfume for Majestic Festive Occasions
For those seeking the pinnacle of luxury and opulence during festive occasions, La' French Perfumes presents the exquisite La' French Luxury Oudh Perfume. Crafted with the rare and precious oudh, also known as "liquid gold," this perfume encapsulates the essence of grandeur and majesty. La' French Luxury Oudh Perfume is a masterpiece that harmoniously marries the rich woody notes of oudh with hints of exotic spices and florals.
The result is a fragrance that resonates with sophistication and magnificence, making it the ultimate choice for majestic festive occasions. As you wear La' French Luxury Oudh Perfume, you'll be transported to a realm of indulgence and grand celebrations. The deep and enduring aroma of oudh, with its complex and captivating layers, adds an aura of mystery and allure to your presence. Whether you're attending a gala dinner, a black-tie event, or a royal-themed celebration, this perfume is your perfect companion.
Conclusion
Choosing a signature scent for different occasions is an art that La' French Perfumes has mastered. With their meticulously crafted fragrances, you can elevate your presence and make a lasting impression wherever you go. From the confident aura of La' French Ambition Perfume to the romantic allure of La' French Resist, each fragrance tells a unique story that complements various facets of your life.
Investing in these signature scents is not just about wearing a perfume; it's about curating an experience that resonates with your aspirations, emotions, and moments. Let La' French Perfumes be your guide in this olfactory journey, helping you create cherished memories with every spritz.
Discover the world of La' French Perfumes today and embark on a scented adventure that embraces the essence of who you are, no matter the occasion. Your presence will leave a fragrant trail of memories for others to cherish, long after you've left the room.